In this second edition of our Inside interTouch series, in which we share the latest news and updates from our offices around the world, we spoke with Judy Alexander who has recently been promoted to the role of Regional Managing Director, Oceania.
Judy has been with the company for over 15 years and leads the interTouch team in the Oceania region. Judy and the team have had a very busy first half of the year with moves to new offices in both Melbourne and Sydney and several new appointments.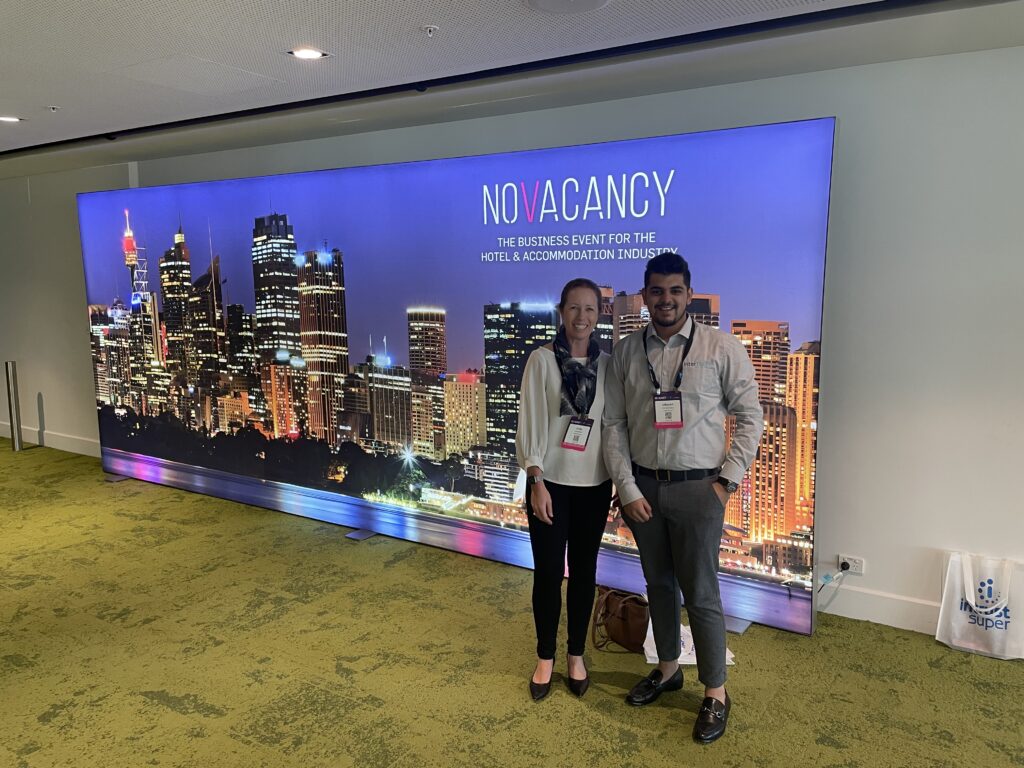 "We are really happy to have had the chance to welcome several new team members in the first six months of 2021 to help support the growing demand for our solutions in the market here. I am delighted that Rachel Waymouth has joined us as Director of Sales, based in our brand new office in Melbourne. Rachel brings a wealth of experience to interTouch following her illustrious 20-year career in sales, product support, services, and solutions. We also welcomed Utkarsh Maheshwary to our team as Inside Sales Representative to further enhance the support to our hotel partners. With these two additional roles in our team and the knowledge and experience, they both bring to interTouch, we are very well positioned to increase our market presence in the Oceania region."
Judy is pictured here with Utkarsh at No Vacancy 2021.
One of the key points of focus for Judy and her team this year is the introduction of new solutions and technologies to both the existing hotel partners and new customers in the region. Just last month, Judy and Utkarsh attended No Vacancy, Australia's largest annual hotel and accommodation industry event, which was a great opportunity to reconnect with partners and update customers on interTouch.
Commenting on this, Judy said: "It was wonderful seeing everyone in person during the event and I was very excited to share several technology innovations that enhance our hotel partner's digital guest experience. We are committed to our focus on the hospitality industry and will continue to provide the exceptional customer service and support they have to come know and trust from us."
With the incredibly strong relationships and the robust reputation the team has built for interTouch in the Oceania region, amidst the ongoing recovery of tourism and hospitality around the world, the outlook is very positive and the team is primed for further growth in the region.
Get in touch with our Oceania team today to learn more about what's going on in the region.