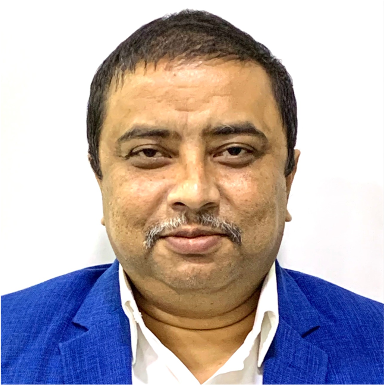 In a quest for touchless technology in a high-touch industry, Biplab Hazra, Regional Managing Director of India and the Subcontinent, explores how technology can aid tourism and travel recovery in the aftermath of the global Covid-19 pandemic.
As travel restrictions are lifted around the world and India recovers from its devastating second Covid-19 wave, the outlook for the tourism and travel industry in 2021 and beyond remains a key question. Although travel and hospitality have been one of the hardest-hit sectors globally, they are also one of the most resilient ones; hence, my outlook for its recovery is very positive. Adverse situations make us stronger and I believe that the global pandemic has accelerated a lot of the much-needed innovation and technology adoption in our industry.
As a result of Covid-19, hotels have had to step up their already stringent health and hygiene measures, in which technology can play an instrumental role. It therefore comes as no surprise that the demand for touchlight and touchless technology has surged over the past year, which is not just driven by hotel brands and owners, but also by travellers who want to feel safe and comfortable when they next fly on a plane or stay in a hotel. They increasingly prefer to use their own devices when travelling, and as an industry we need to be ready to support this.
Biggest touchless technology trends
We are witnessing numerous trends when it comes to touchlight and touchless technology in hotels, including an increase in the use of mobile apps, the implementation of self-service portals and kiosks and voice-enabled guest services.
In addition to guest-facing technologies, I also foresee more applications of Internet of Things (IoT) in hospitality and expect to see an increase in the use of integrated guest applications and mobile technology for back-office operations in hotels. I believe there will be a continued focus on self-services in hotels, both for front and back of house operations as well as the use of predictive analytics across all touch points in a hotel.
Post-pandemic readiness
Use of new technology is the way forward, and Indian hospitality is doing so. I clearly remember when we started operations in India with interTouch in 2003 with installations in just three hotels; today, we support hundreds of installations in the country as well as the wider region, including the Maldives, Sri Lanka, Bangladesh, Nepal and Bhutan. We have also been very fortunate to have had the opportunity to build a very strong team for interTouch here and many of our colleagues have been with us for many years and have grown with the company and our clients.
I am glad to say that hoteliers in India have been ahead of the curve when it comes to technology adoption, which will be a key as the industry recovers post pandemic. When it comes to technology solutions, I see two big trends leading the way. Firstly, casting solutions – these allow hotel guests to watch their own content instantly and securely on their in-room TV. Secondly, in-room virtual assistants – not only do they allow guests to control their in-room environment and interact with hotel services, they drive operational efficiencies reducing operating costs whilst increasing revenues. These touchless solutions enable hotel guests to connect and control their digital experience throughout their stay.
Get in touch with us to learn more about how interTouch can help you with your touchless technology needs today
This article originally appeared in World of Hospitality (July edition)